AI Performance Ahead of Its Class
How our AI works smarter for you
Unlike other Cloud-based solutions touting artificial intelligence technology that flood the market today, Shelly's AI-integrated approach is 100% plug-n-play, automated self-service.
We've successfully removed the need for constant human input and interaction with the new processes.
This is a powerful differentiator from prevailing Do It Yourself AI-centric solutions, which still require a productivity-slowing amount of human involvement, plus weeks or months of executive-level consultation and staff training.
Instead, our DIY is really IDIFY or "It Does It for You" artificial intelligence programming that can setup and test a new dialog in just a few hours once you complete your Corporate Alignment Assessment.
Shelly's superior performance improvements are guaranteed, under contract.
Shelly technology solutions adapt to every industry; manufacturing, warehousing, services, laboratory, quality controls, pharmaceutical, and much more.
Shelly Benefits Deploy in Three Innovative Stages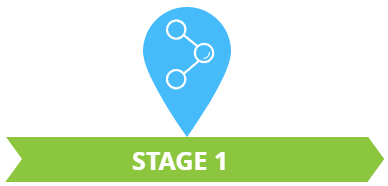 DataSharing Module
First, our DataSharing Module travels throughout your entire system, recognizing all APIs and integration resources as "data pools" that serve your customers.
Gone are the traditional "module boundaries" of separate functions like CRM, inventory, and work orders.
The DataSharing Module identifies data integral to the processes that serve your customers.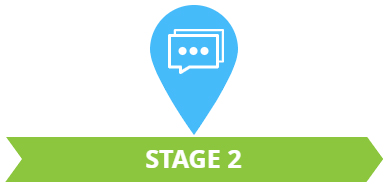 DialogBuilder Module
As the DataSharing Module identifies data, the DialogBuilder organizes all of the complex and variable relationships within those large data pools and builds the "Shelly dialogs".
These AI-driven dialogs communicate and react instantly within your system; much as humans do when they talk to each other.
This empowers you to have an educated conversation with your customer that then translates, almost instantaneously, into real, targeted directives that realign and redirect your existing technology platform toward new operational and revenue goals.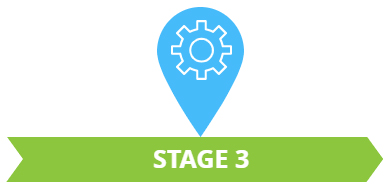 Transaction Engine
The Transaction Engine runs the network of multistage interconnections, with multiple outlets, that deliver the Shelly dialogs to a variety of performers, such as individuals or databases or automated systems.
All of these assets can be powered by Shelly dialogs to generate measurable and profitable benefits.